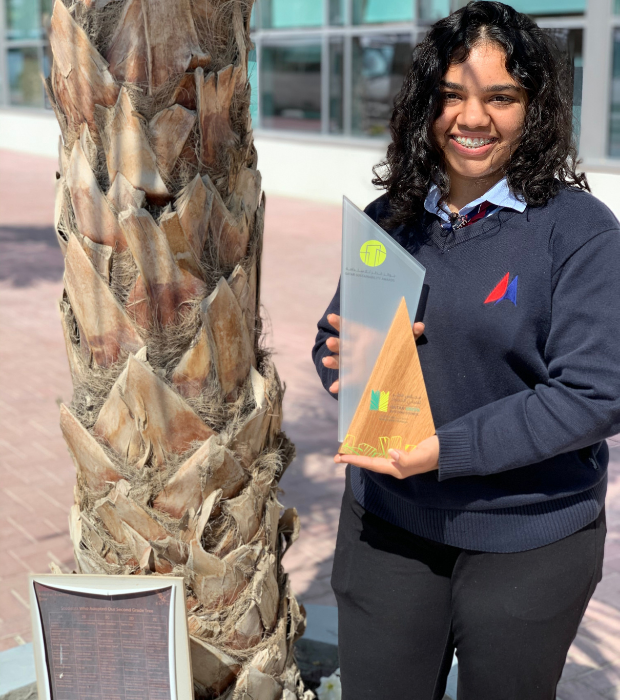 In the Press
Gems American Academy Qatar (GAAQ) has been featured in various media outlets. Here are just a few of them...
The Excelligent featured GEMS American Academy Qatar in their "Best-in-Class American Schools Around the World for 2021" magazine issue
Click here to read more about the esteemed company GAAQ holds as one of the best American schools around the world!
GEMS American Academy Qatar has been Named "The Most Valuable School to Watch in the Middle East" in 2021
Click here to read more about how GAAQ is setting a benchmark for quality education in Qatar and the Middle East.
GAAQ Acknowledged in Al Arab Newspaper for Its Online Learning Platform and Approach
Click here to read more about GEMS American Academy Qatar and the online learning experience during lockdown.
GEMS American Academy Qatar: An Institute Offering a Lot more than Quality Education
Click here to read more about GAAQ being named "Top 10 Best International Schools in Qatar" by The Knowledge Review magazine.
GEMS Qatar Schools – GEMS American Academy & GEMS Wellington School – are featured in Gulf Times Education Supplement
Click here to learn more about the largest education operator in the world, GEMS Education, and its two flagship schools operating in Qatar since 2014.
GAAQ Parents Alison Saraf and Raana Smith Start Their Own Business: Sensory Souk
Click here to discover how two GEMS American Academy mothers created a first-of-its-kind shop to help address challenges associated with Sensory Processing Disorder.
Future GAAQ Valedictorian Andrew Jose Hosted Qatar's First Youth, Innovation and Entrepreneurship Conference: QINOCON
Click here to see how a Grade 11 student was empowered to fill this gap through the school's independent study program.
GEMS American Academy Highlights Its Greatest Strength, Diversity, During United Nations Day
Click here to learn how GAAQ celebrates the nearly 80 nationalities in their student body.
Grade 11 Student's Article about Pursuing Education During the Coronavirus Pandemic
Click here to learn more about online programs and GEMS American Academy's educational response.
GAAQ Upper School Counselor Named One of the "Ten Most Empowering Women in Education – Middle East"
Click here to read more about how our professional school counselor, Jaime LaDawn Roya, works overtime to give students what they deserve.