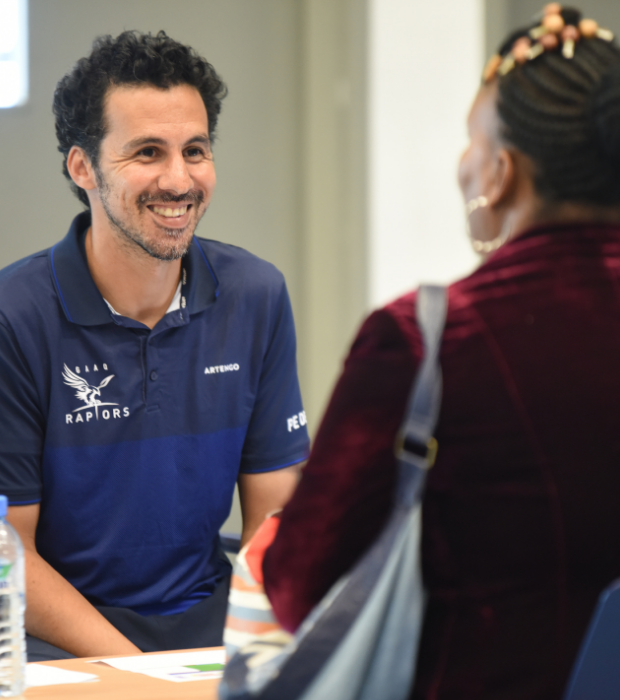 Working With Us
At GAAQ, we take exceptional pride in recruiting educators from across the world that exhibit high-quality teaching practice, a penchant for going above-and-beyond their role and professionals that integrate themselves into a larger community.
Professional Development
We ensure that our teachers and administrators are thought leaders and stay at the forefront of innovative teaching and educational practices through a culture of professional development (PD). The academy has a strong PD program embedded into the school schedule allowing for whole school (K – 12), divisional (Early Years, Elementary, Middle and High School) and individual learning opportunities to build capacity and skills within the teachers and leaders. This structure is supported by an early release Thursday schedule for professional learning opportunities each week that are either led internally or through a guest speaker. Moreover, Lower School (K – 5) has an Instructional Coach that is chiefly responsible for curriculum development and co-teaching with educators to strengthen their lesson planning and instruction.
Lastly, as we recruit from around the world, we recognize and value the expertise and experience that each faculty member brings. Our teachers, primarily sourced from the United States and Canada, are empowered to deliver specific sessions during whole school PD days and meet regularly during the week to perfect their educational craft.
Mark Lentz
Head of School / CEO
"At GAAQ, we strive to create an academically challenging atmosphere that supports the individual needs of our students. We know that students learn best when they are actively engaged in exciting learning opportunities.
Our core values were created to ensure our students become healthy, happy and successful adults. Therefore, we prepare all of our students to develop into purposeful, tenacious, innovative, respectful future leaders of tomorrow's rapidly growing world."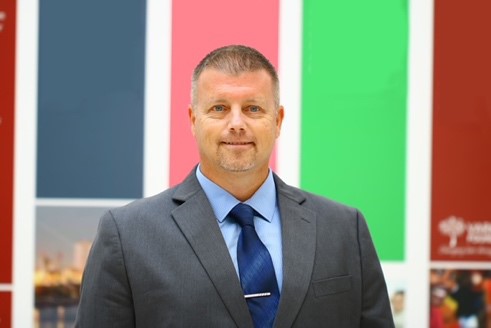 Working at GAAQ
To Apply
We are always accepting teacher resumes/CV throughout the year. To be considered for a teaching opening, please submit the documents listed below as one complete file. If you are submitting your application electronically, please include the position you are applying for in the Subject line and email us at [email protected].
Resume / CV (must include reference contact details for the most recent supervisor)
Teachers must be credentialed/certified with a minimum of two years of full-time teaching experience
All applications to include two references with complete contact details of the referee
Recent photograph
Current vacancies will be listed below, if applicable:
HEAVY BUS DRIVER
Job Requirements include:
Age

: 25 - 50 years old

License

: QAT Heavy Bus
Must provide NOC from the previous employer
Familiar with roads in Doha
If you are qualified and have serious interest in this role, email your resume/CV to [email protected] or contact STS via WhatsApp at +974 7730 8987.
Anti-Discrimination Statement
GAAQ guarantees that all constituents will be considered in a manner that is respectful of individual values and beliefs, provided those values and beliefs are not in conflict with the federal laws and local regulations of Qatar. All constituents will receive individualized, considerate and respectful attention when being considered for an interview, hire, selection and/or admission to the school. Consideration and appointment are guaranteed to be free from discrimination based on race, ethnicity, color, nationality, religion, gender, age, familial status and/or disability as GAAQ bases interview and hiring decisions on the merits of skill, qualifications, experience and fit for the program.
Contact: [email protected]