Thursday, 18 November, 2:00pm
Welcome to Secondary School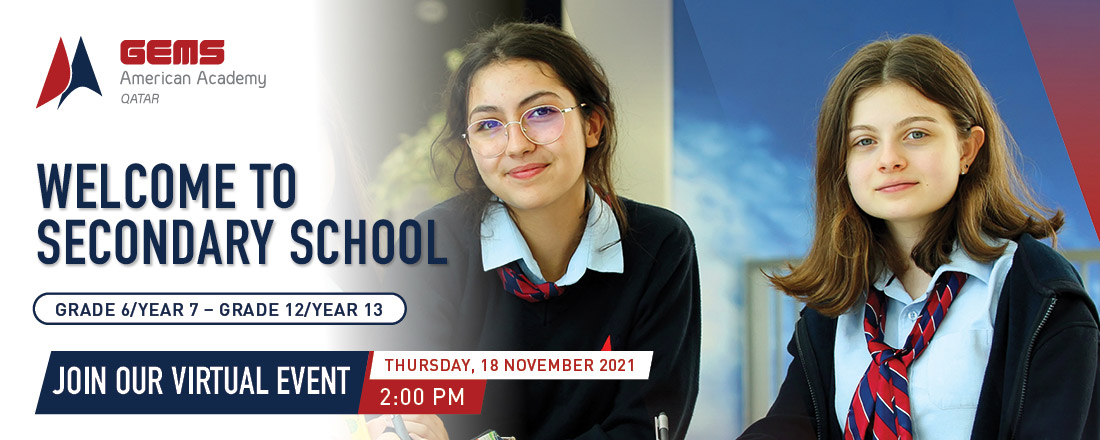 Uncover our Effective Approach to Academic Flexibility and Student-Centric Support and Development
We cordially invite you to attend our engaging, virtual "Welcome to Secondary School" livestream on Thursday, 18 November at 2:00pm where you will learn more about middle school and high school life in the American curriculum.
You will hear from a plethora of people such as Upper School administration, several long-term teachers, our college/university guidance counselor and sports and afterschool coordinators.
Discover more about our flexible academic approach, rigorous American curriculum, how to earn credits for college/university and support program to meet the varying needs of students' physical, emotional and intellectual development.
To learn more about our Secondary School program, please click here.
To officially register for this virtual event, please fill the form below.
If you have any questions prior to this event, please give us a call at 4032 9000 or email [email protected]; we are here to help!