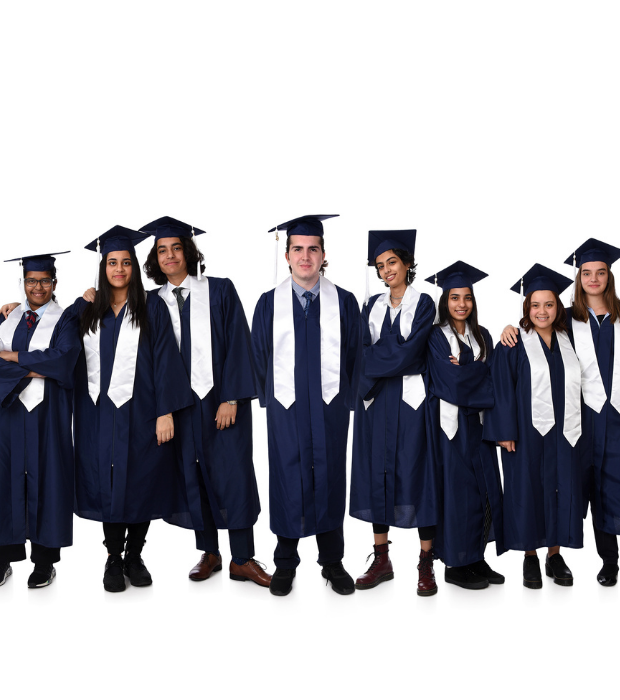 Upper School Counseling Department
GAAQ closely monitors the development of each child within our care through Student Support Team systems and the high school professional school counselor. This department provides students with strategies and support in all areas of concern and developmental growth. School counselors not only support students' social and academic needs, but they also place a strong emphasis on college/career advice and guidance through the application process.
Grade 12 Career Internship Program
Grade 12 students have great opportunities to turn their career interests into real-life experiences as an intern with different organizations in Qatar.
GEMS American Academy Qatar offers a wonderful opportunity for students who are dedicated to their career planning and education. The internship program is designed for seniors who are interested in first-hand experience in a particular role or career field. Students who participate in the internship program work with a professional or group of professionals to gain experience and insight into their chosen career interest. This program offers students the opportunity to explore various careers from medicine, computer science, finance, accounting, administration, sales, journalism, music, engineering, technology and many more.
Participation in this program requires the student to intern directly at the internship site. The student will be required to provide his/her own transportation to and from the internship site. The interns will meet regularly with the school's program coordinator to discuss relevant topics relating to work expectations as well as issues and concerns relating to their specific internship placement.
The student intern will be required to:
Report directly to the internship site every Thursday during scheduled internship block (4 hours per week)
Maintain good attendance
Report to the internship site on time
Call the intern sponsor and the school's program coordinator when he/she cannot report to work
Maintain and update tasks
Create a final summary of the internship for use at school events (ex: display)
Meet with the school's program coordinator during assigned times
Complete all assigned duties correctly and in a timely manner
Student interns must be dependable, responsible, punctual, and have a desire to intern within a professional environment. Long-term success in the program depends on the direction of the intern program coordinator and teachers, support from parents and commitment from students.
To date, our students have interned at various Qatar entities such as:
Al Udeid Air Base
Ashghal
Commercial Bank Qatar
WOQOD Westbay
Hamad Health Centre
Hamad Medical Centre
St. Regis Hotel
Ritz Carlton
Sensory Souk
Trinity Talent
Film House
Fashion Studio (Al Wakrah)
GEMS Wellington School Qatar
DOC Medical Center
Armonia Interiors
University Visits
GEMS American Academy Qatar welcomes college and university admissions representatives throughout the school year to speak with interested students after dismissal.
We advertise these visits through Unifrog, social media and emails. These visits are limited to students only, but parents are always welcome to reach out to our office for the contact information of a visiting representative.
For College and University Admissions Representatives
If you would like to book an appointment to visit GEMS American Academy Qatar, please contact our Upper School Professional School Counselor, Ms. Nickeisha Thomas, at [email protected].