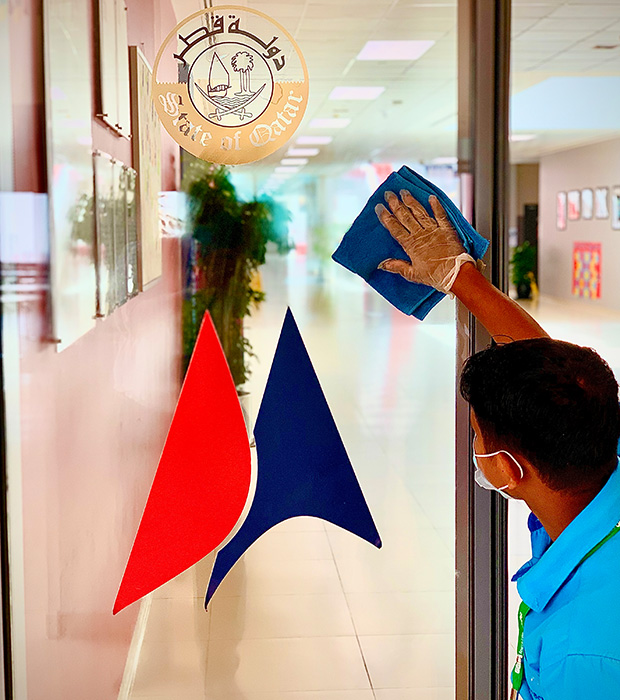 School Re-Opening Plan
To ensure that the journey of our students to and from school is up to the standards that #GEMSHealthandSafety promise, our school and bus fleet undergoes a thorough and regular deep cleaning in addition to a stringent disinfection process. We are installing state-of-the-art thermal cameras for temperature checks, created a safety area and isolation room, and classes as well as key Front of House areas will have protective shields while practicing social distancing. These are just a few examples of how GEMS American Academy Qatar (GAAQ) is preparing for the new school year.
The purpose of our school's re-opening plan is:
Streamlined communication among administration, staff and families
Proactive and reactive safety measures
Helping families and staff feel comfortable
Doing what is best educationally
Adhering to MOE, MOPH and GEMS Education guidelines
Overall, we want GAAQ to remain open and free of COVID-19 threats, so it will take a community effort! Thus, we encourage our parents to:
Keep your child at home if they present COVID-like symptoms (fever, upper respiratory congestion, coughing and sneezing)
In addition, here's how GEMS Education is ensuring the safety of your child.

In closing, always remember that we do everything with you (our families) in mind! Go Raptors!
#WeAreGAAQ #GEMSEducation #GEMSHealthandSafety