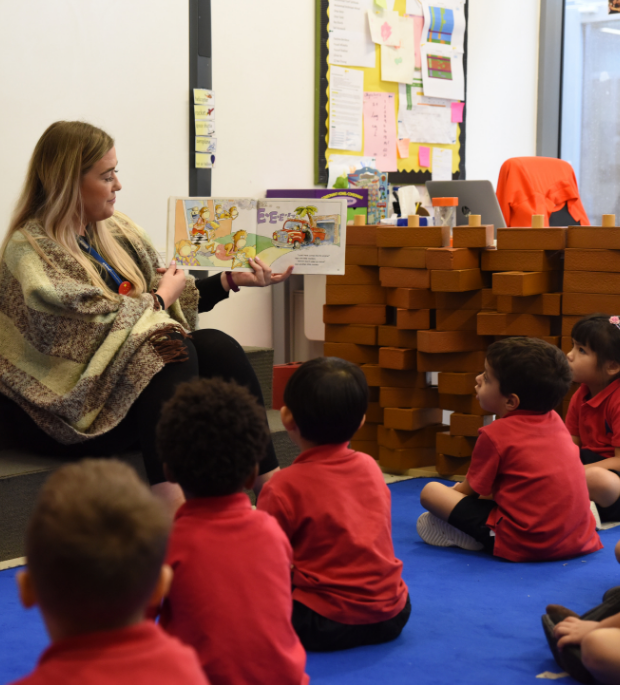 Learning Overview
Cultivating an environment ripe for inquiry, collaboration and problem-based learning is integral to academic stimulation.
Our balanced educational program places a strong emphasis on academics while incorporating the arts, athletics, community service and a wide range of learning opportunities inside and outside of the classroom. Our curriculum is deepened through child-centered learning and our teachers strive to foster the development of each student's unique talents and abilities. At GAAQ, we firmly believe that education is about overall student development (academic, social, emotional, physical and cognitive learning).
Please click HERE to view our latest School Profile, a document that includes a wide-range of information about the school, curriculum, extracurricular activities, athletics, student body, classes offered, college/university acceptances and other notable facts.
Student Recognition
Throughout the school, we seek opportunities to recognize and celebrate student achievements. Merits, subject awards, character education certificates, trophies and medals ensure that many students have a tangible reward for their efforts and achievement.
Service Standards
Parents and students receive priority attention in an open and friendly environment that promotes transparent communication between school, parents and students. Receptionists and the Front of House team are readily available to provide information and assistance to parents and to make each interaction with the school a pleasant one.
English Language Arts (ELA) Common Core Standards

Math Common Core Standards

Science NGSS Standards

Social Studies/History C3 Standards