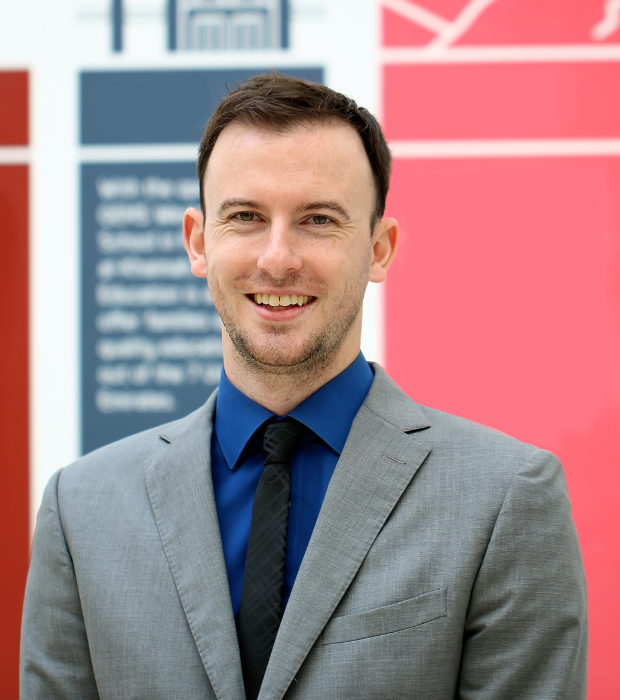 Eamonn Gregory
Upper School Principal
Eamonn is a proud member of GEMS American Academy Qatar and has been here since the opening of the Upper School. Currently, he serves a dual-role as the Upper School Principal and Math Teacher. He loves to teach but also enjoys making positive changes in the community.
After receiving his first Master's degree at the age of 20 from University College Dublin, he has strongly pursued his lifelong dream of being an educator. With a BA degree in Math and English, a Master's degree in Education and a Post Master's degree of Education from University College Dublin, he is committed to providing students with a dynamic and interesting learning environment in which they can grow and develop.
Coming from Arklow, a small coastal town in the southeast of Ireland, his pursuit of culture, travel, and education has led him to thoroughly enjoy international teaching. He is a self-taught artist, avid sports fan and very fond of traveling (he has traveled to 40 countries thus far).