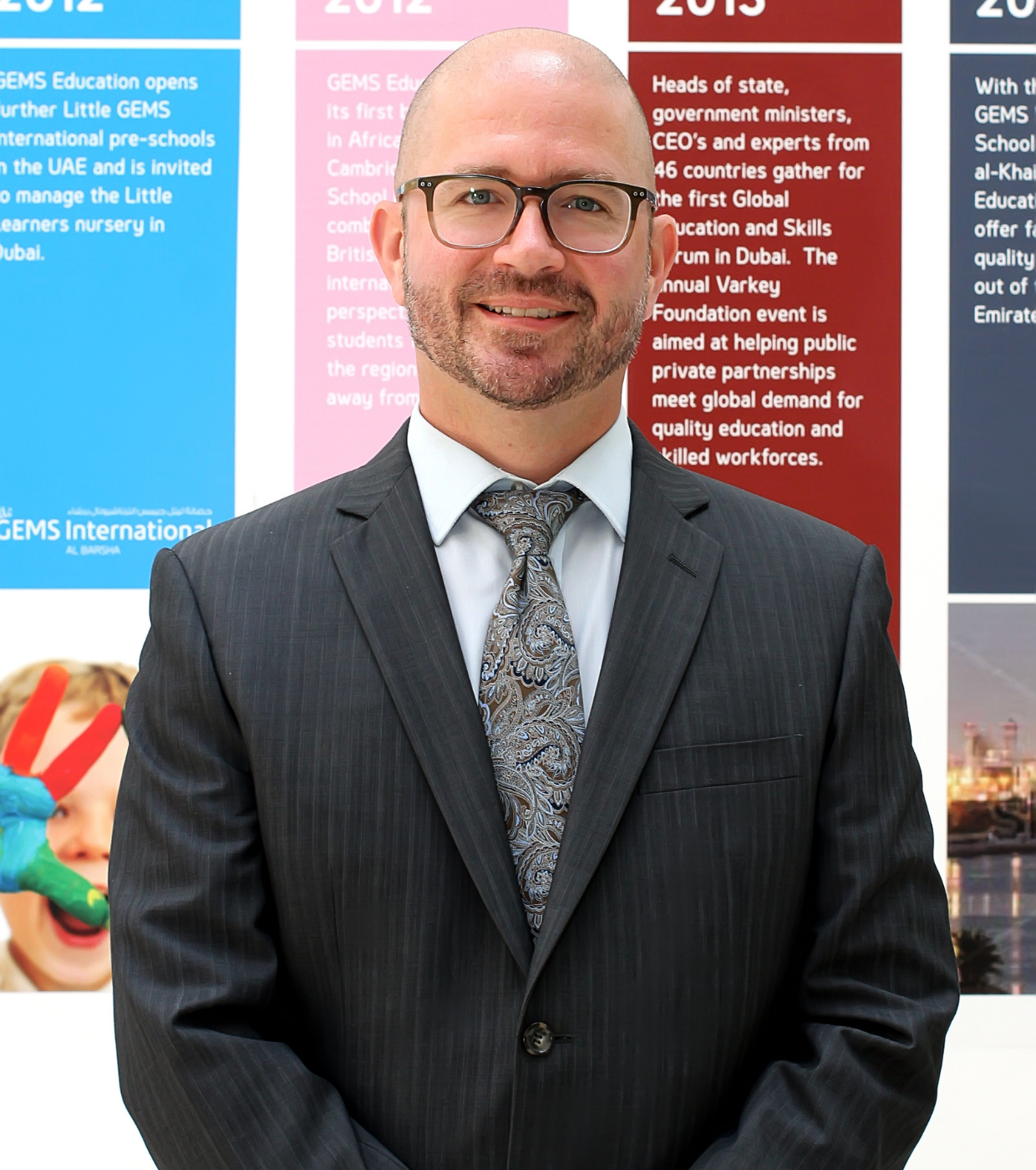 Jeffrey Wessel
Upper School Assistant Principal
Jeff has been appointed Upper School Assistant Principal at GEMS American Academy Qatar since the 2021 - 2022 school year.
Previously, he was an educational leader at an IB school in Dubai, United Arab Emirates. Prior to that appointment, he was a teacher and administrator in secondary schools and universities in the United States and international schools in Singapore and the UAE. Jeff holds a BA in English Language and Literature and a Master's degree in Applied Linguistics.
When not in school, Jeff enjoys spending time outdoors: hiking, fishing, birdwatching and camping with his wife and daughters. He is honored to join the team at GEMS American Academy Qatar and is excited about becoming a member of the community.